Hardware-agnostic
One platform to interface them all
neuromore Studio provides you with a hardware-agnostic interface that includes all major medical grade brain devices (EEG), consumer wearables, heart and GSR sensors. We believe the key to applying transformative neuro technology begins in having access to richer data sets for applied actionable insight. Finally, we now have the power to more fully integrate otherwise siloed environments for a robust and holistic solution.
Explore all devices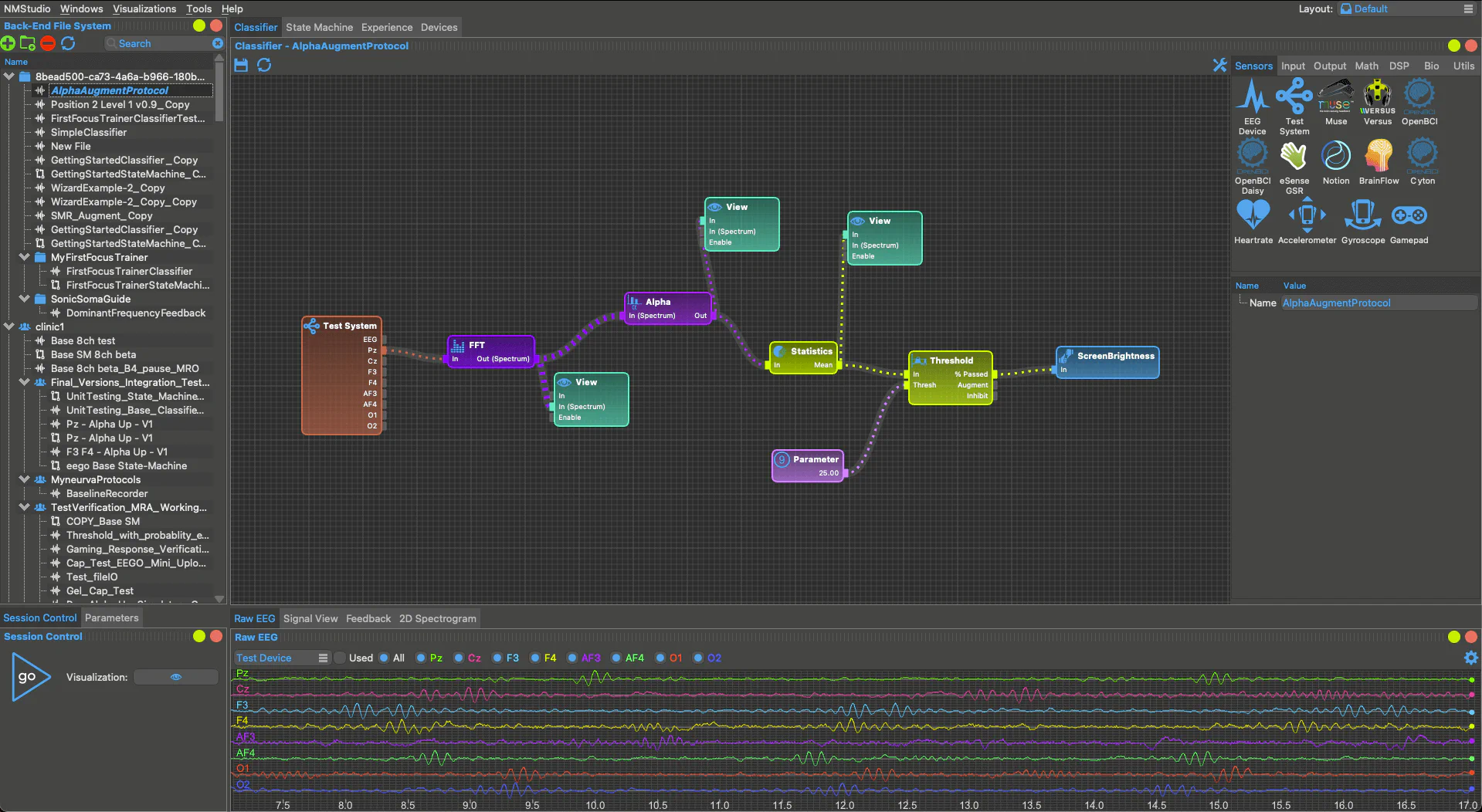 Plug-n-play
Create bio-sensing applications at the speed of thought
neuromore Studio is designed to enable everyone from neuroscientists over researchers, therapists and clinicians to artists to build biodata applications without writing code. Drag and drop nodes together and create advanced bio-data applications at the speed of thought.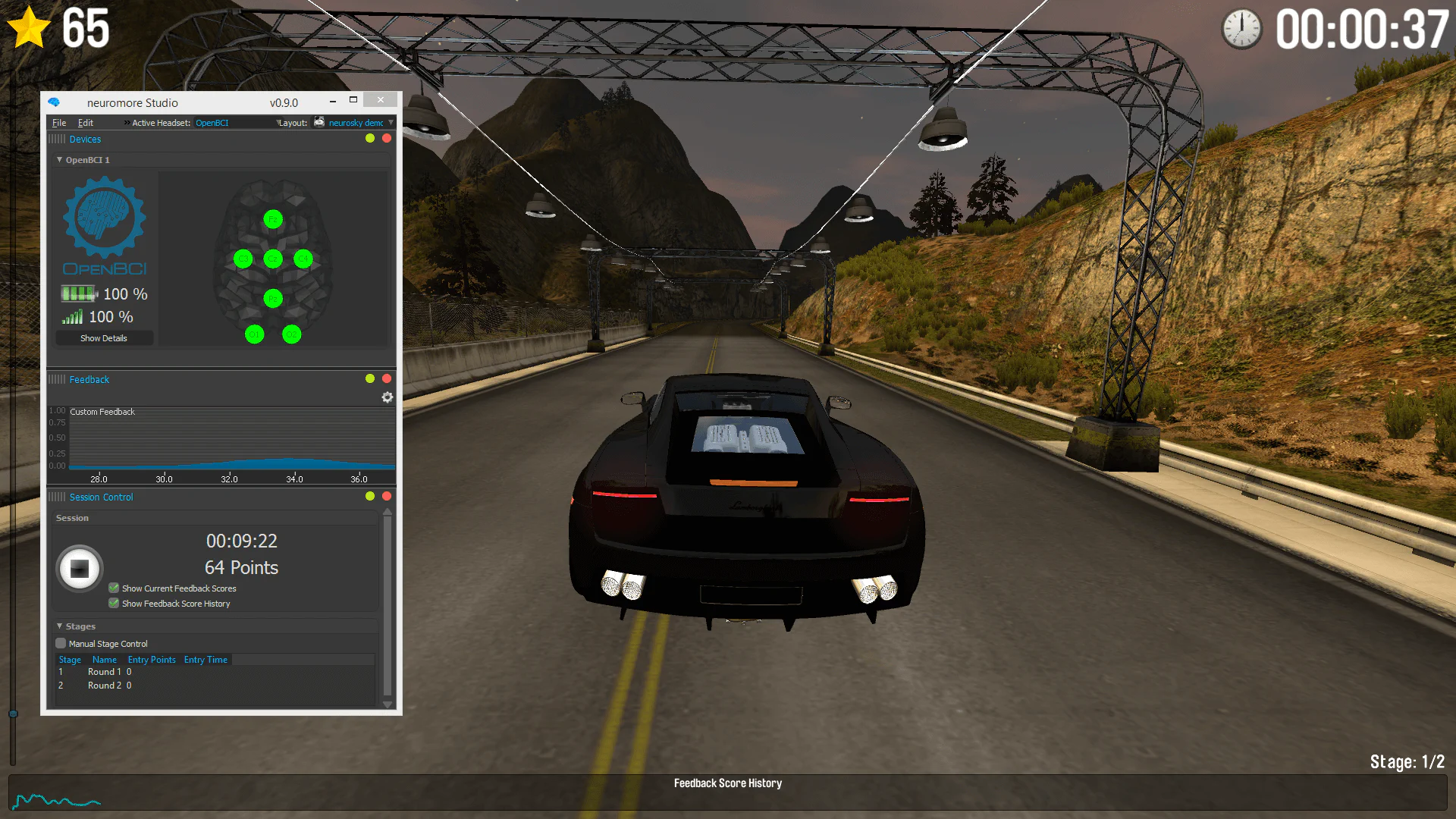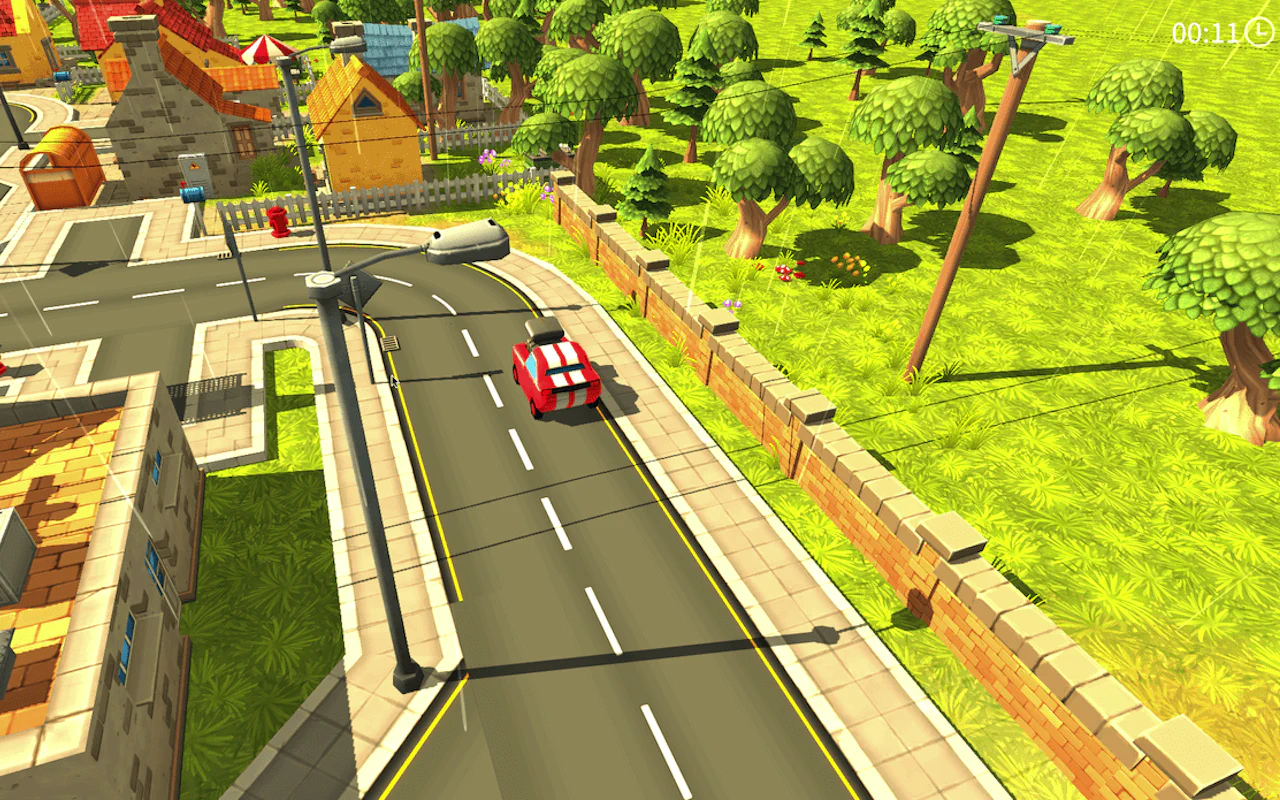 State-of-the-art biofeedback
Create immersive end-to-end experiences from protocol to visualization
Create advanced neurofeedback protocols from absolute and relative power training to coherence training. Use one of the 4 pre-built games and control the speed of a car, the weather, screen effects or volume or create your custom feedback experiences.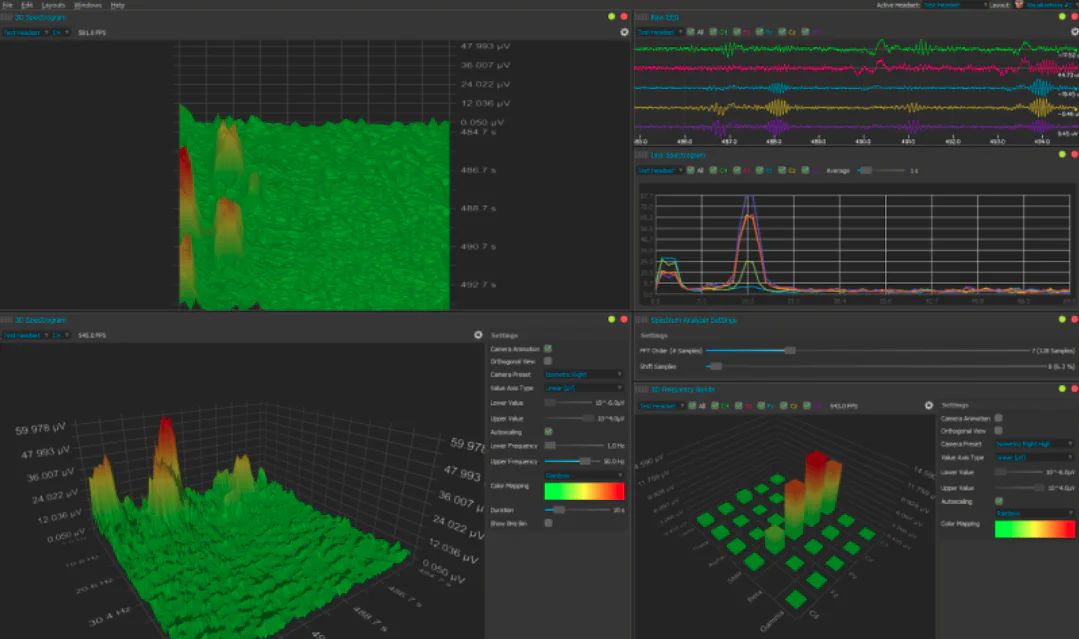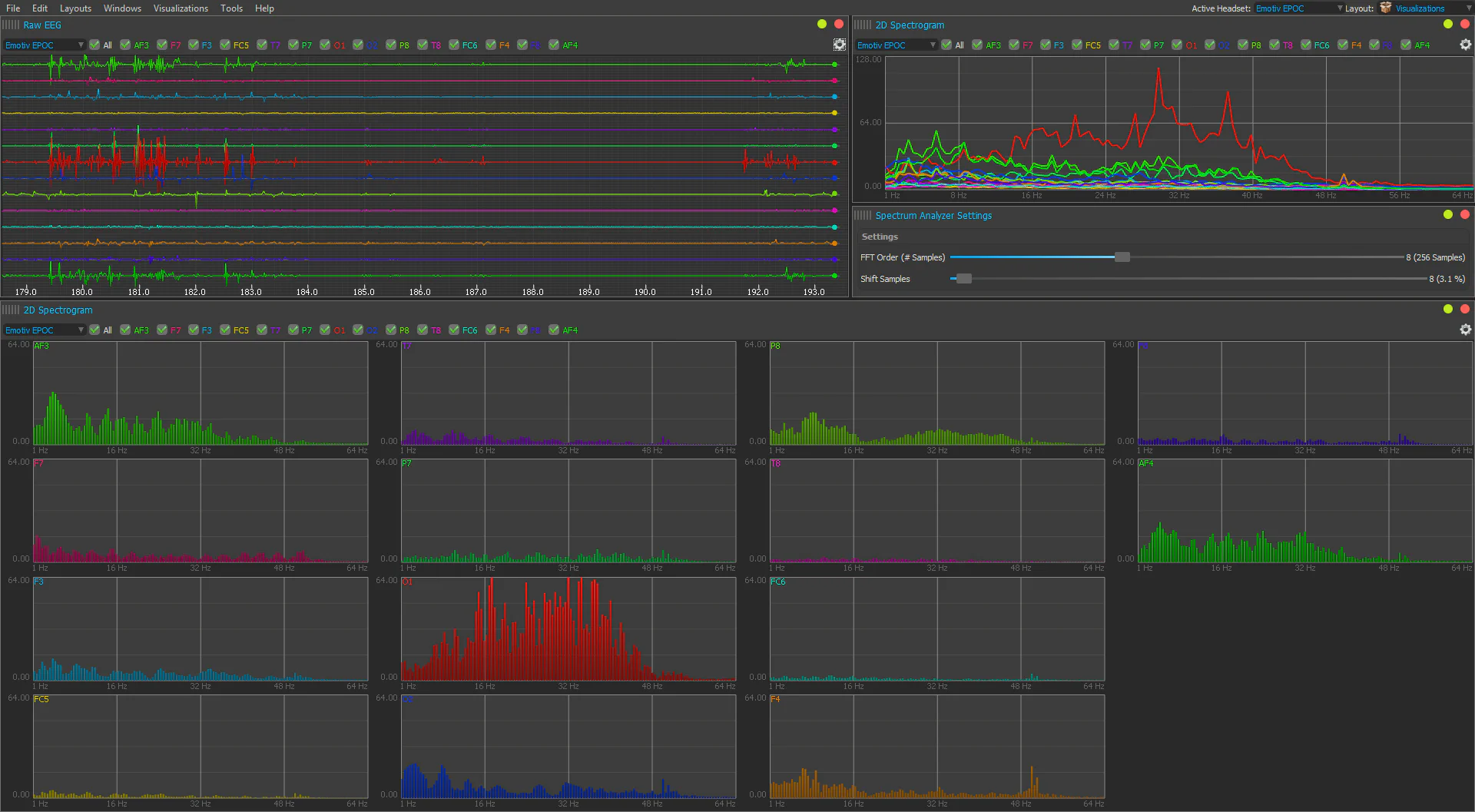 Visualize your data
From data to insights in real-time
Analyze raw and processed EEG and other bio-signals in real-time using various signal views, a 3D LORETA brain representation, power spectograms, and more.
Live biodata viewer
3D LORETA visualization
Feedback visualizations
Power spectrograms
Completely configurable layouts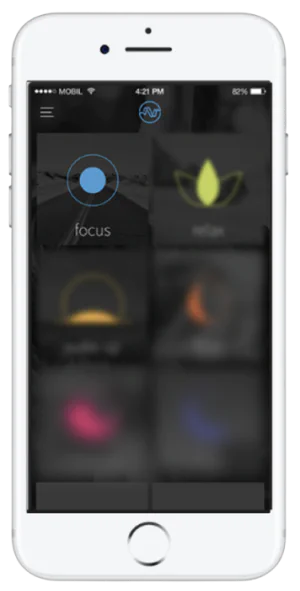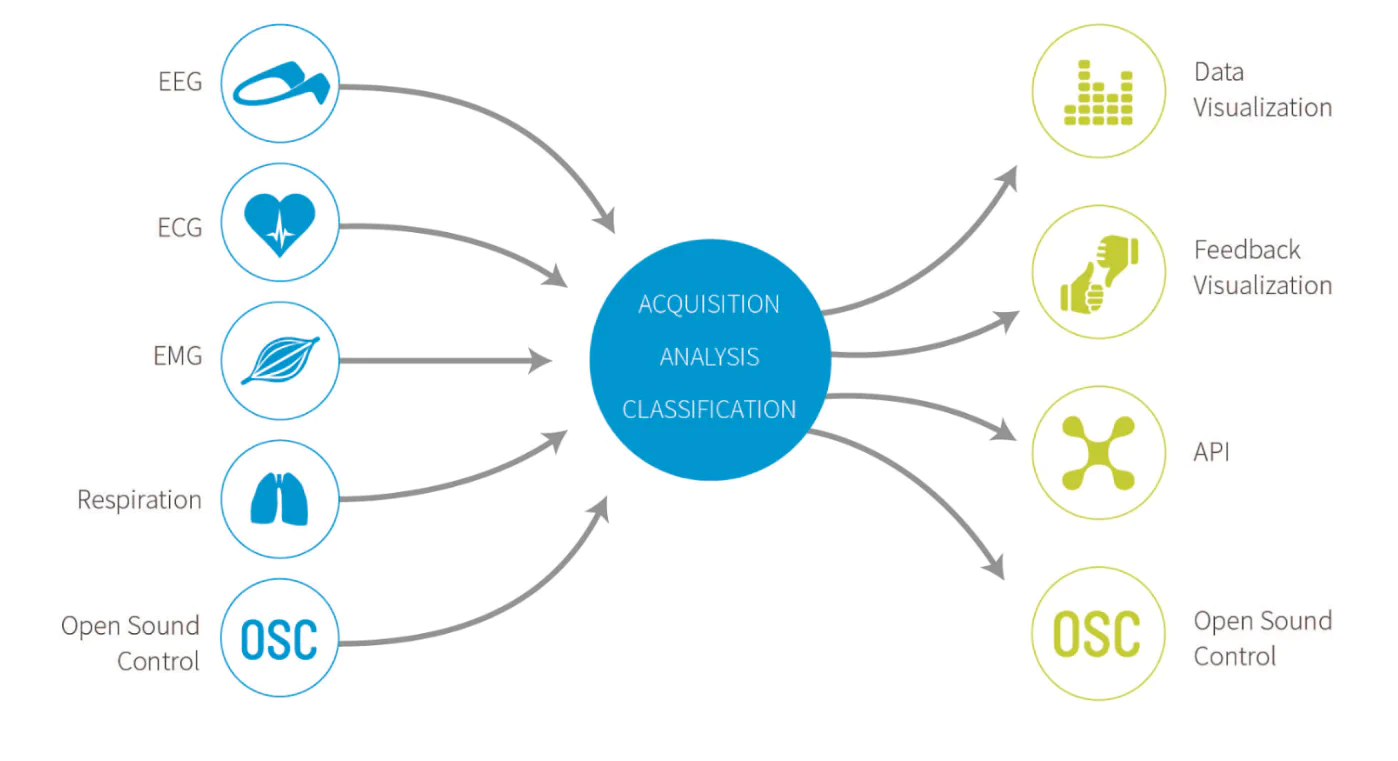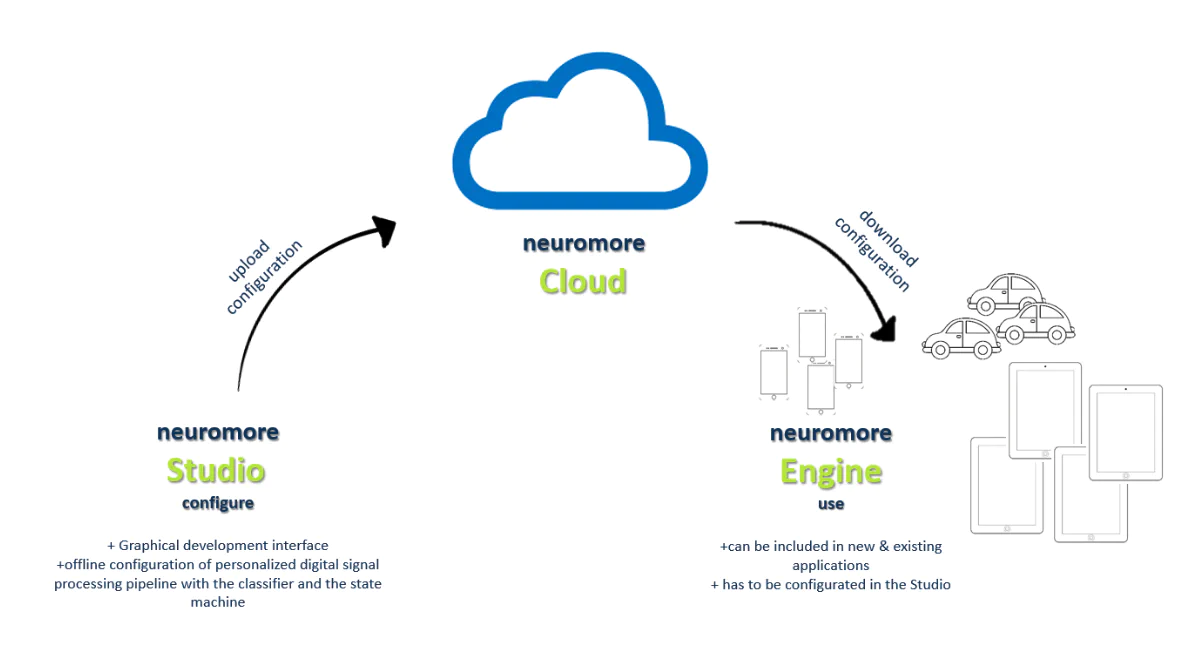 Run your apps on any device
Bring biodata apps to smartphone & tablets using the neuromore Engine
Run biodata applications on any device such as smartphones, tablets, computers and others using the neuromore Engine. The Engine is the backend that powers your apps improving mental health, emotional wellbeing, focus and many more. Use the Studio to create the configuration and install the Engine on your end-device to run your biodata applications anywhere.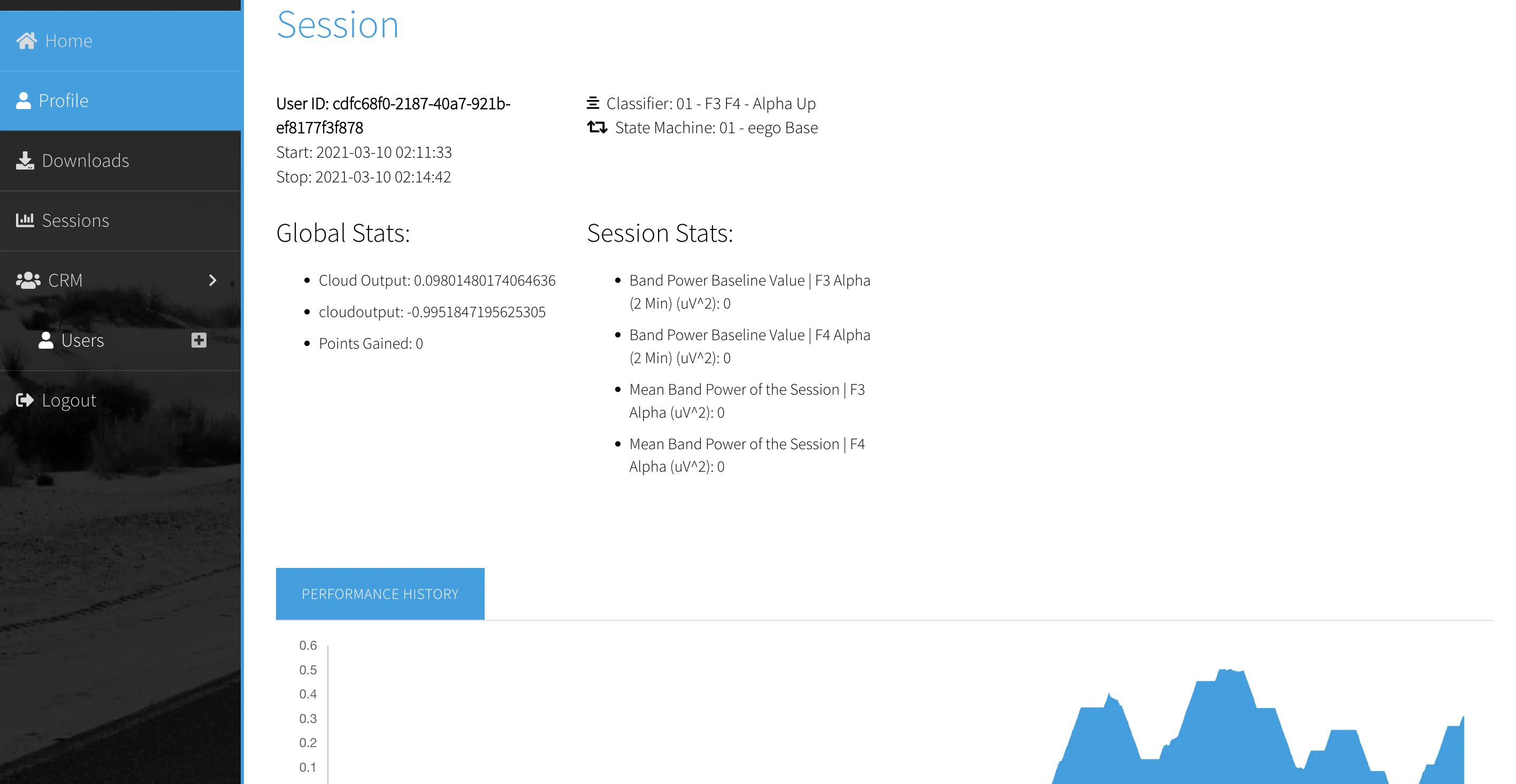 Cloud convenience
Analyze session reports from anywhere
Analyze individual session reports of your clients from anywhere due to neuromore's cloud integration. Running on AWS our services are scalable and provide secure and compliant (GDPR & HIPAA) data access and storage.
Buy neuromore Studio
neuromore is dual-licensed under commercial and open source licenses
For Commercial Use
License neuromore Studio for your business starting from $3,000 per month (USD)*
Company license of neuromore Studio (all features)
Full rights to create and distribute software on your own terms without any open source license obligations
neuromore onboarding, maintainance & support
HIPAA & GDPR compliance guidance *Based on an annual subscription agreement
Talk to a sales rep
For Non-Commercial Use
Download neuromore Studio for free
All features of neuromore Studio
Ideal for researchers, students, artistst, neurohackers
Access to a variety of examples to get started with various sensors
Open source license
Download